Restaurants Biogen
New restaurant site
As of 23 December, we are taking over the Biogen restaurant in Luterbach. The website for the restaurant an be found below. The website for Restaurant Q in Baar can now be found in the link below (or in the top navigation).
In our world everything centres on food. Our credo "we love food" stands for our enthusiasm and passion for everything we do.
We cook an authentic cuisine, without much frippery but prepared freshly every day – because homemade tastes best! We cook with seasonal and local products. We cook them creatively with love and are inspired by the many cuisines our world has to offer.

Unsere Restaurant-Standorte
Restaurant The Q
We cook fresh on site every lunchtime. Whether it's the Traditional, the Green, a dish from the Live Cooking Station or a salad plate from the salad buffet. We have something for everyone.
Restaurant Next Luterbach
At the Luterbach site, we cook three fresh menus daily. In addition, there is a large salad and hot buffet for you to help yourself to.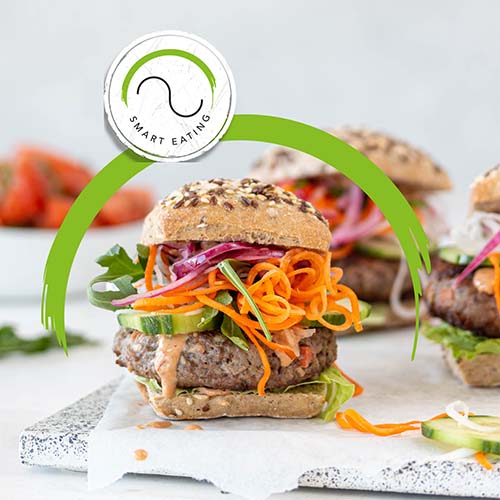 Smart Eating magazine
The last part of this year's street food journey takes us to the American South. We prove that even American food can be cooked healthily and still be bursting with flavour. Click on the plus for the magazine.
Smart Eating, US Deep south
Discover information about Deep South and all our recipes in the new magazine. It's also available to take away for free in the restaurant.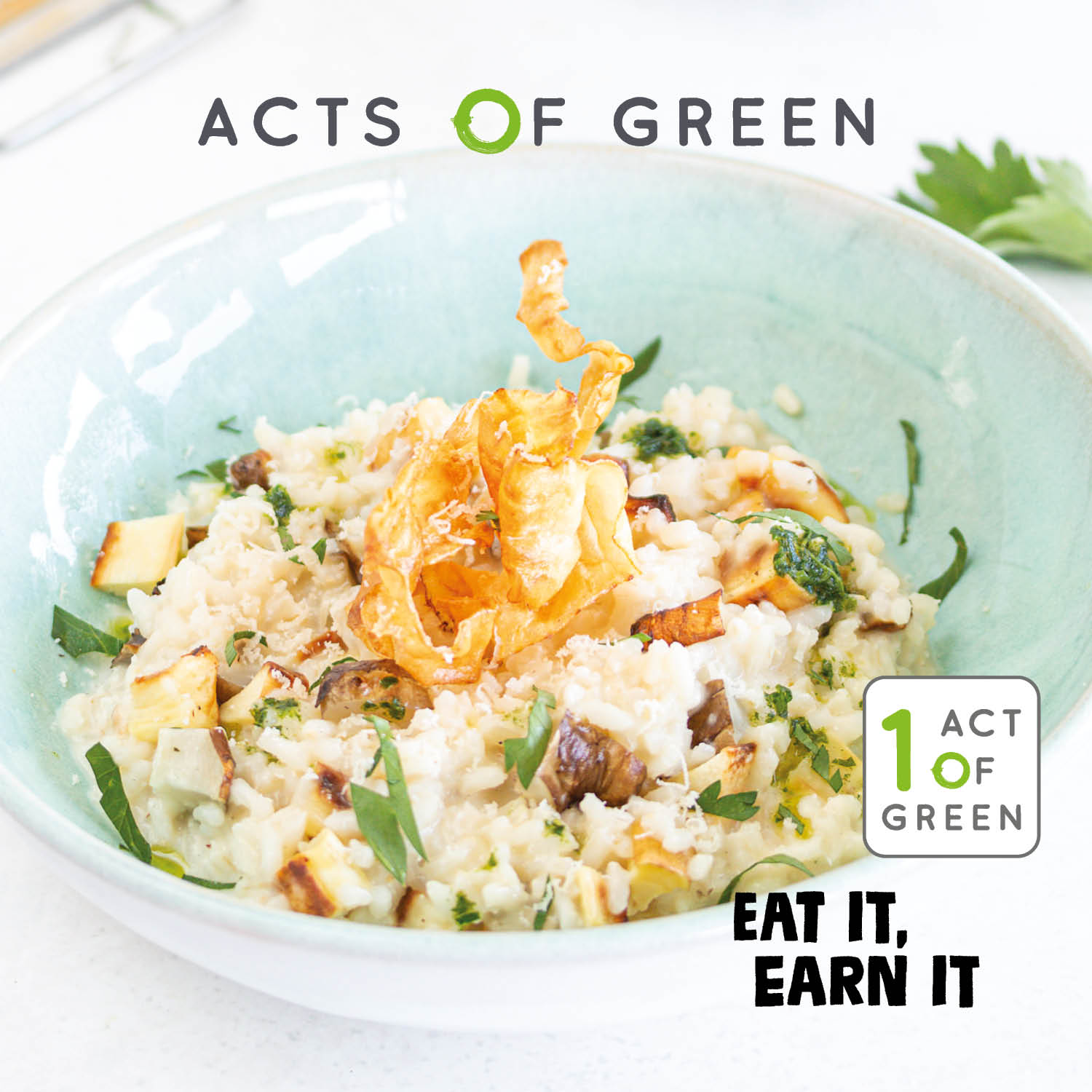 Acts of Green, 30th of November
From root to leaf. Today we are cooking a menu with seasonal root vegetables.
Acts of Green
On the last Thursday of every month, we raise awareness with sustainable topics such as Food waste, biodiversity, regional products, leaf to root/nose to tail, energy balance, water, and more.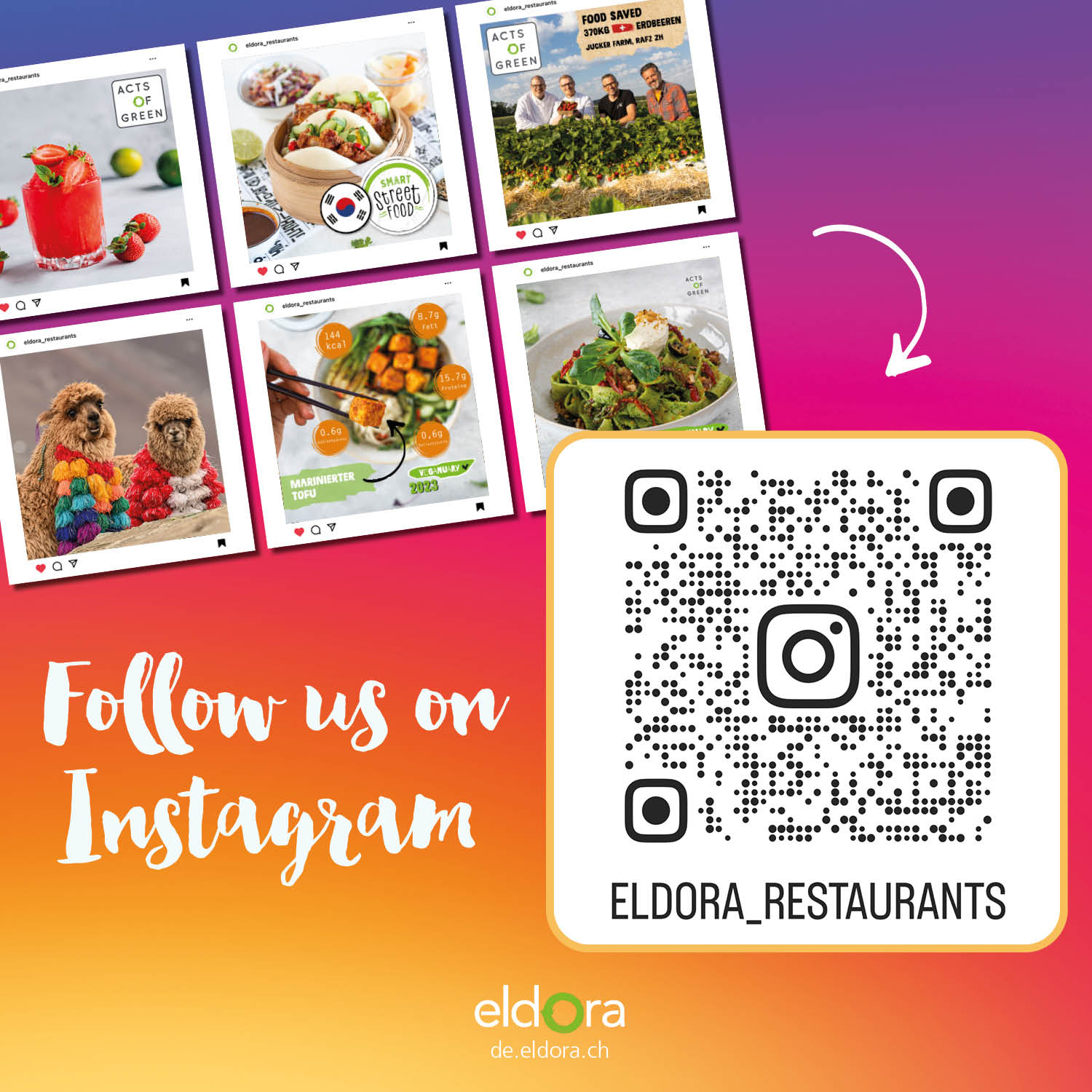 Eldora on Instagram
Tasty recipes and more about our promotions can also be found on our Instagram page. Check it out and follow us to keep yourself in the loop.
Passion and enthusiasm stand for everything we do. We have turned our passion for food into our profession.